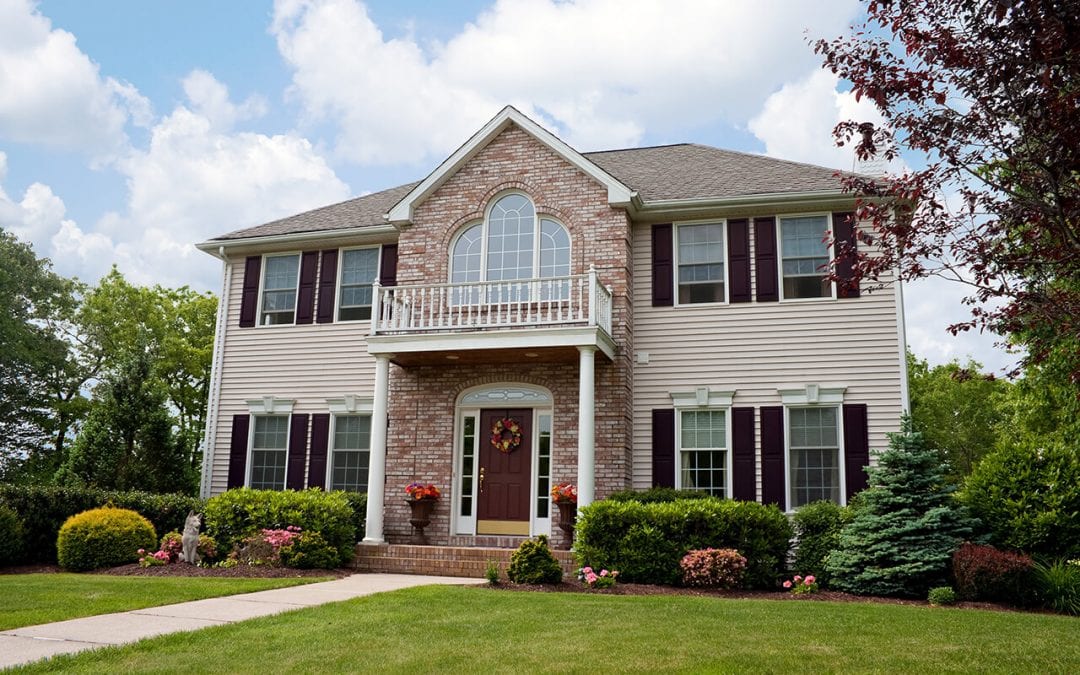 You're likely to sell your home more quickly and for a higher price when the exterior impresses potential buyers. Here are 8 tips that will help you improve curb appeal.
Wash the House
It's possible to add profit by simply cleaning the exterior of your home. Get rid of the dust, dirt, and grime on a vinyl, wood, stucco, metal, or brick exterior with a pressure washer. It's best to hire a pressure washing company if you are inexperienced with using this machine so that you don't damage your property.
Improve Curb Appeal by Fixing Your Roof
The rest of the home's exterior may look great, but if the roof is failing, it will bring down the curb appeal of the house. This is especially true if all of your neighbors have newer roofs that are in good condition. Repair the roof, if needed. If your roof is technically sound but dirty, then get it professionally cleaned. Removing moss, algae, lichens, and dirt will make any roof look better.
Get Rid Of All Clutter
Move garbage and recycling bins to the backyard or the garage. Get rid of old, dirty, or broken lawn decor and furniture that is bringing down the curb appeal of the yard. Tidy up toys and bikes that may be laying around the yard, and stash them in a shed or garage.
Paint Your Home to Improve Curb Appeal
Sometimes washing your home isn't enough to improve curb appeal. Painting your home with a fresh coat of paint makes the home look much newer. It's best to use a neutral color that will appeal to most people when selling your home.
Spruce Up The Yard
Add fresh mulch to garden areas. Prune the shrubs and cut the grass to improve curb appeal. Take out old, overgrown bushes and replace them with newer, easy to care for plants. Edge along the driveway and garden beds. Get rid of all the weeds. Add solar garden lights to boost the curb appeal at night.
Fix the Mailbox
A new mailbox can be expensive. Save money by adding a fresh coat of paint to your existing mailbox. Add decorative house numbers to your house while you're sprucing up the mailbox.
Install a New Fence
Add a decorative or picket fence around the front yard. Buyers will love the look and the extra security a fence provides. Repair any existing fencing issues like broken latches so the fence doesn't detract from curb appeal.
Make All Needed Repairs
Take a good look at your property after repairing the roof, fixing up the lawn, and replacing the mailbox. Look for anything else that's taking away from the overall presentation. Do you still see any peeling paint, loose front step bricks, or sagging gutters? Fix all of these problems. Here are other items to pay attention to:
Cracked driveway or walkway cement
Crooked shutters
Cracked windows
Follow these tips to improve curb appeal and sell your home more easily.
American Home Inspection Services provides pre-listing home inspection services to Southeast Michigan. Contact us to schedule an appointment.