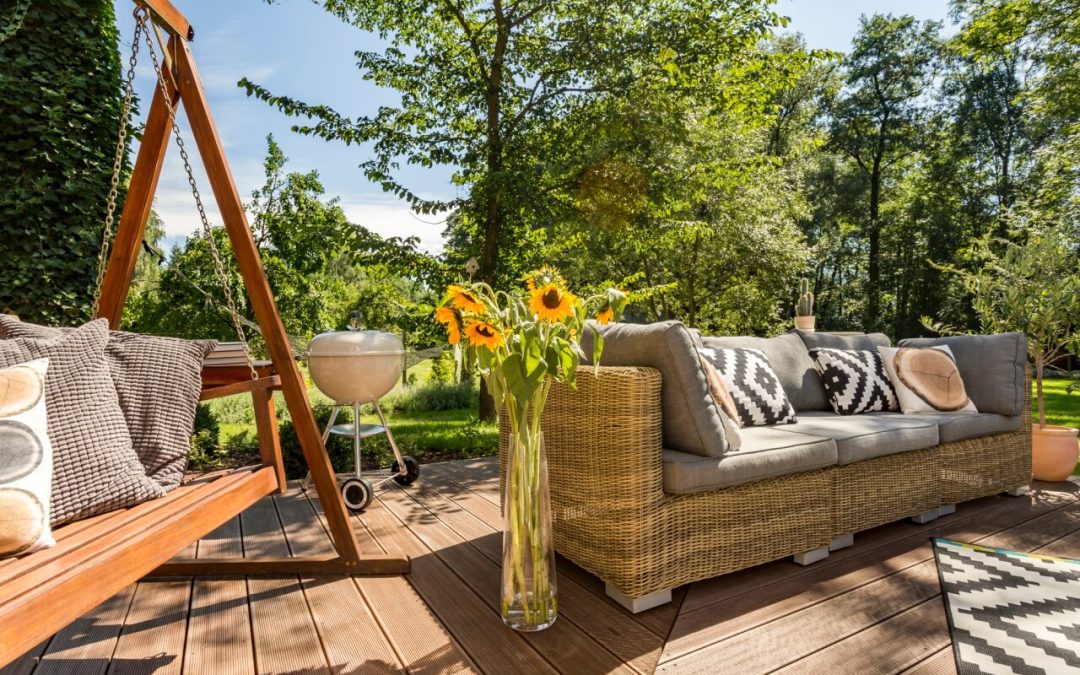 As the weather warms up, homeowners will be spending more time outdoors. Clean up the patio furniture and prepare the fire pit for warmer-weather entertaining. As you improve your outdoor living areas, you may notice limited storage space on the porch, patio, or deck. Here are a few ideas for patio storage to keep belongings outside while maintaining tidy outdoor spaces.
Baskets and Crates for Patio Storage
Baskets and crates are an attractive way to contain items on your porch or patio. Purchase fabric or wooden options to complement your outdoor decor. Categorize the things you need to store. Use a basket to hold small items like gardening gloves, tools, and seeds. You might use another for containing lawn games or magazines. Small crates and baskets are easy to move around, depending on where you need them.
Shelving Units
Shelving units come in all shapes and sizes, so you'll be able to find one that fits perfectly on your porch or patio. Use shelving units to store books, games, plants, etc. They're also great for organizing tools and supplies you may need when working in the garden or tackling other outdoor projects.
To better organize your shelving, use small plastic bins to contain each group of items. Add labels to make everything easy to find.
Build a Deck Box for Patio Storage
Consider building or investing in a weatherproof deck box if you need more storage space for larger items like outdoor cushions or pool toys. These boxes are designed for outdoor use and are usually water-resistant or waterproof, so the contents won't get damaged by rain or snow. They come in various styles, so you can choose one that matches your decor.
Storage Furniture
Some patio furniture is designed with storage in mind. Shop for multi-use pieces, like a storage ottoman or bench with hidden compartments beneath the seat. Keep cushions and throw blankets out of the way until you need them. Find a coffee table with shelving underneath to hold books and magazines. Some outdoor tables feature built-in coolers to help keep beverages chilled.
No matter how small your porch, patio, or deck is, there is always a way to maximize storage space using creative solutions. With some planning and a few smart purchases, you'll make the most of your outdoor living area while keeping everything within easy reach.
American Home Inspection Services offers inspection services to customers in Southeast Michigan. Contact us to request an appointment.