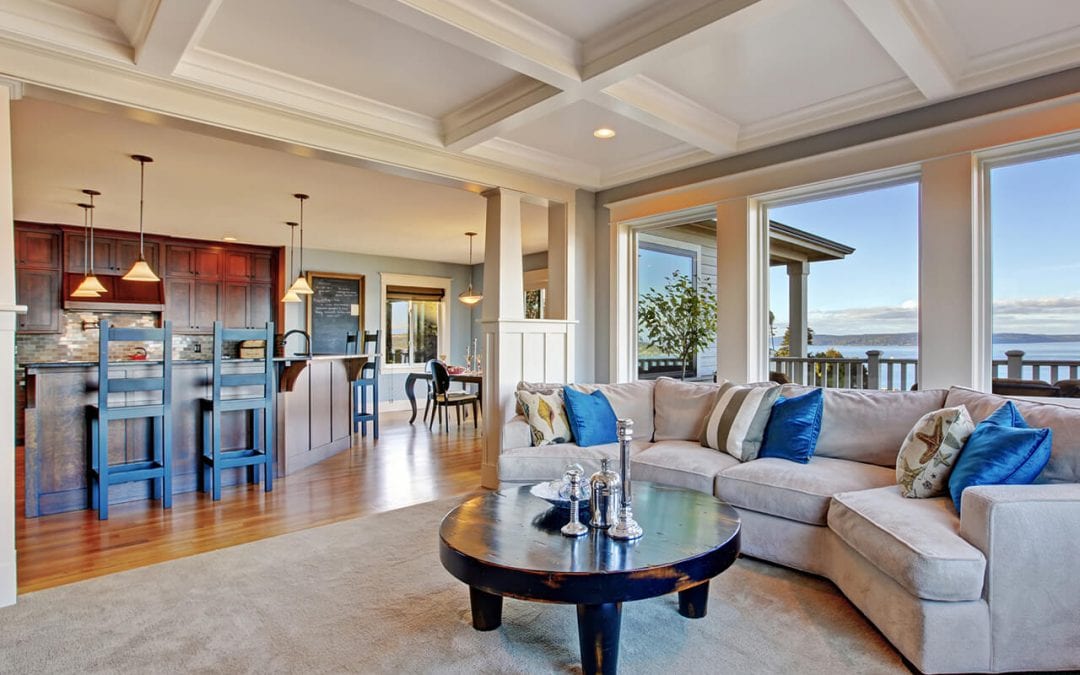 An open floor plan is a popular selling point for homes. Some homeowners even go far so as to take out walls before putting their house on the market. If you're shopping for a new home or thinking of renovating your current one, here are the pros and cons of this type of layout.
Downsides of an Open Floor Plan
Less Storage
An open floor plan with fewer rooms and walls leaves fewer places to store your belongings. When the kids leave toys in the living room, they will be visible from the kitchen. Likewise, if there are dirty dishes on the kitchen counter, they will be noticeable from the dining area.
Less Privacy in an Open Floor Plan Home
More and more people are working from home and the lack of walls also means a lack of privacy. If you need peace and quiet to focus and feel productive, this type of home design may not be right for you. There are fewer barriers to block sound and more opportunities for distraction.
No Sound Buffering
If you're accustomed to having walls, you might not realize the amount of sound buffering they offer. In a home with open areas, sound travels easily, especially if the house also has high ceilings. Curtain, rugs, plush furnishings, and throw pillows will help to dampen sound, but you'll notice it is noisier in a home with fewer divisions between rooms.
Enjoy the Advantages of an Open Floor Plan
Better for Entertaining
A home with an open floor plan offers more space for entertaining guests. This type of design is more conducive to gathering with friends and family. When there aren't walls dividing the living areas, you'll find it's easier to key an eye on guests and make sure everyone is having a good time.
Easier to Watch the Kids
Open living areas make it easier to socialize with friends and family and they offer better visibility for keeping an eye on children. You can prepare dinner in the kitchen and still have a clear line of sight to where the kids are playing in the dining room.
Living Spaces Feel Larger
The lack of walls makes even minimal square footage seem larger. Especially when combined with high ceilings, an open floor plan helps a home feel more spacious.
More Natural Light
Open spaces are brighter. Without walls in the main living areas, there's nothing to block the light from either end of the house. During the day, sunlight through windows and skylights is usually enough to illuminate the entire area.
American Home Inspection Services provides home inspections to Southeast Michigan. Contact us to schedule an appointment.