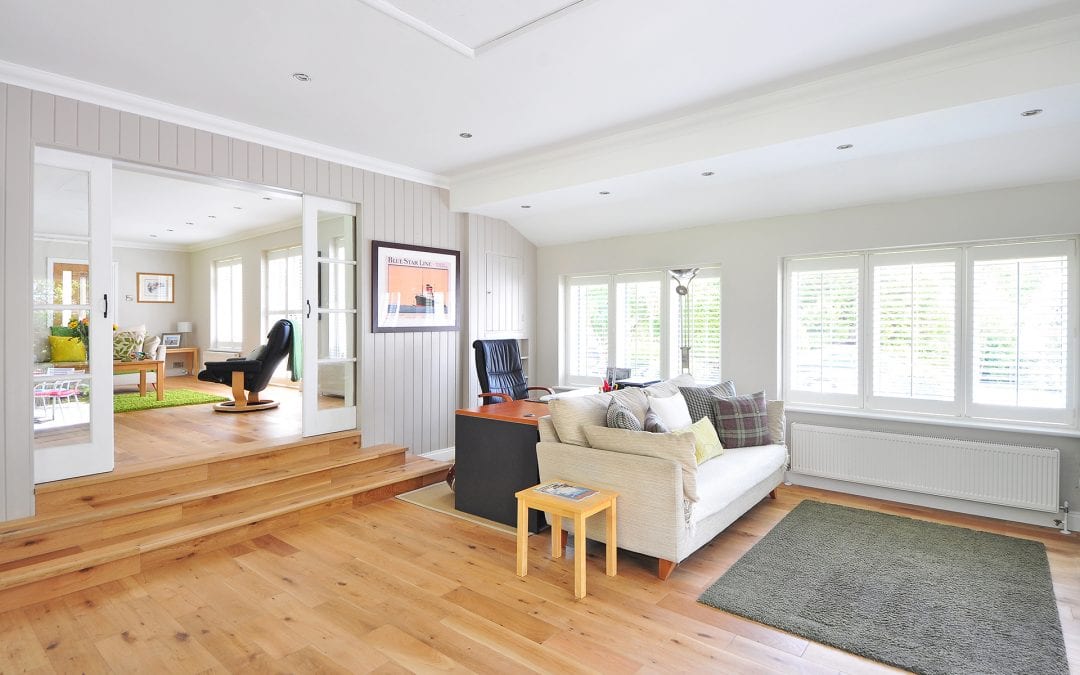 Increase the Value of Your Home with Updates that Won't Break the Bank
There are a great may home improvement ideas to be discovered, so how are you supposed to know which ones are going to increase the value of your home for the least money? Your bathrooms and your kitchen add a lot of value to your home, so you should be concentrating your home improvement efforts on these rooms. But if these rooms look great already, there's no need to put more money towards them. Instead, you can go through our home improvement list to find projects to take on that will increase your home's worth at a reasonable cost.
Add Hardwood Flooring
One of the very best things you can do to increase the value of your home is to update your floors. There's no need to rip up the floors throughout your home. You can focus instead on larger sections or areas that have seen more wear and tear. Get rid of old carpet or tile and install hardwood flooring in its place. If you already have hardwood floors, you can refinish them for a home improvement that will be wallet-friendly.
Replace Dated Fixtures
There are ways to improve your entire home without needing to tear anything up. Every room of your house probably has outdated fixtures, from your lighting to the knobs on your cabinets. Even though these might be considered details, if they look worn, they're going to keep your home from making a good impression. Replacing your out-of-date fixtures with newer ones will be an easy and worthwhile home improvement to make.
Update Old Cabinets
This is a home improvement you can do in those all important rooms—your kitchen and your bathrooms—as well as in other parts of your home. Paint or re-stain your cabinets—you might even do the same to your dressers and chests of drawers while you're at it.
Increase Your Curb Appeal
Don't forget the outside of your home when you're striving to increase its value. Your home's exterior is what's going to be making that essential first impression. You want to make anyone who sees your house grow curious about what lies behind the door.
Take care of your lawn and add some flowers, even if they're in decorative planters by the door. Take care of any necessary cosmetic repairs, like chipped paint or cracks in your driveway. By enhancing the way that your home looks from the outside, you'll be increasing its value as a whole.
Shoot for Energy Efficiency
More and more homebuyers are in search of a home that's going to be a value to them long after closing. If your house is drafty or if the HVAC system needs updating, this means that they'll have to spend more money in the long run, which could send them running in the opposite direction of your home. Embrace energy efficiency by sealing up your windows, using LED lights instead of traditional incandescent bulbs, and fixing any leaks that may be present. These small improvements will be worth a great deal in the eyes of prospective buyers.
These are just a few affordable steps you can take towards getting a bigger return on your investment. Click here for many more ideas on how to increase your home's worth.
American Home Inspection Services offers certified home inspection services to Southeast Michigan. To schedule our services call (248) 459-7007 or use our online request an inspection tool.