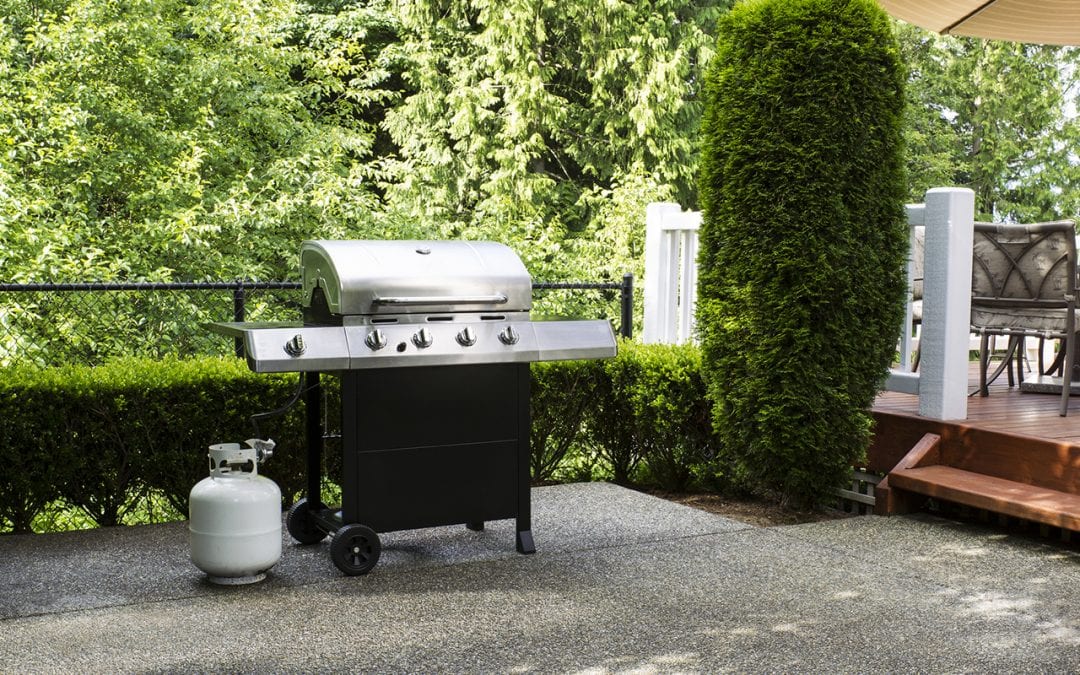 During the summer months, there's no better way to enjoy the outdoors with friends and family than grilling out. In order to keep your gas grill functioning well for years to come, it is important to properly clean and maintain it. The more you cook on the grill, the more there is to clean. Over time, greasy residue and buildup can clog burners and even become a fire hazard. Here are 3 tips on how to clean and maintain a gas grill:
Monthly Leak Check
It's a good idea to get into the habit of doing routine propane leak checks. About once a month, you should turn the propane on and pour soapy water over the connections. You'll notice bubbles if there is a hole in any of the lines. If no bubbles are present then there is no leak. If you notice bubbles you should replace the line or tighten the connections to the tank.
Use a Cover to Maintain a Gas Grill
It is always a good idea to use a cover over the grill whenever it isn't being used. Exposure to the elements can cause rust and damage the grill. Rust can ruin a grill and cause it to become non-functional. Most grill manufacturers make specific covers for their grills. It is worth the investment to purchase one.
Clean Regularly
Keeping your grill clean is the best way to ensure it lasts for years. After each time you cook, it is important to use the wire brush to clean the gunk off the grates. Wiping down the exterior with soapy water is also a good idea to keep the grill properly maintained. Deep cleaning of the grill only needs to be done every couple of months as needed. Deep cleaning consists of actually removing the burner protectors and wiping debris from the burners. Finally, you'll want to get rid of all the gunk in the bottom of the grill. All of this can be done with soapy water and a sponge.
By using these tips to maintain your gas grill, you can ensure it lasts for years worth of cookouts. The key to a long-lasting gas grill is proper care and maintenance. By inspecting your grill for propane leaks, keeping it covered, and cleaning thoroughly, you can expect your grill to last for years.
American Home Inspection Services helps home buyers, home sellers, and homeowners in Southeastern Michigan know everything they can about their home. If you would like to schedule a home inspection service, click here to contact us.