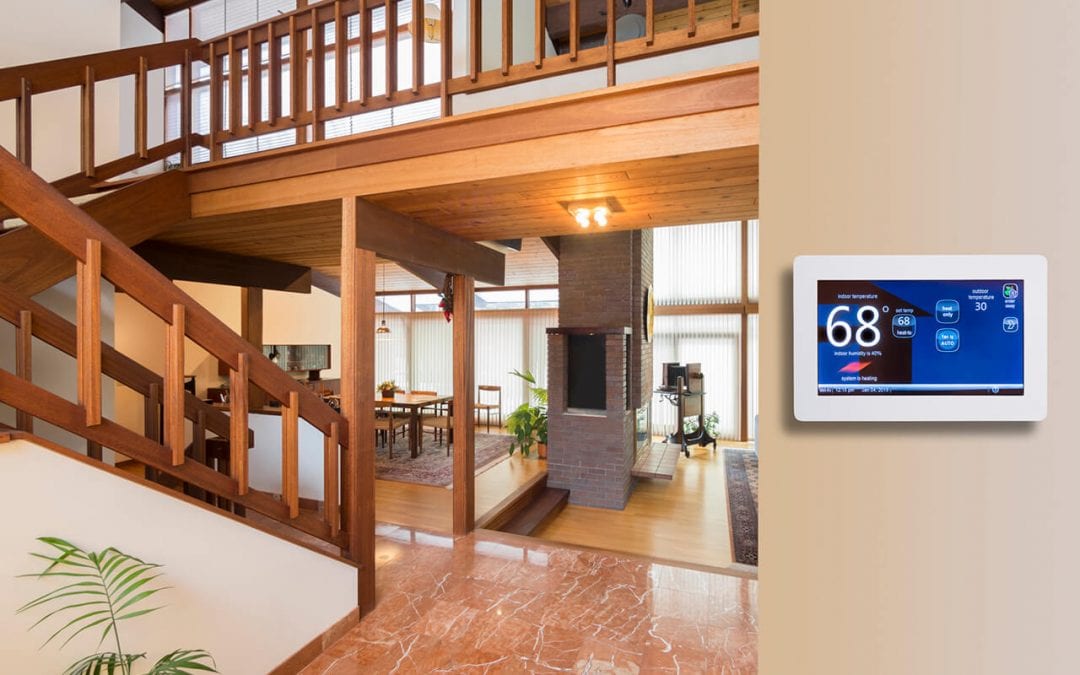 Winter is the season that comes with the highest utility bills for many households. Many homeowners don't know about the small adjustments they can make to help heat the home efficiently. Here are 5 easy tricks that can save you some money.
Heat the Home Efficiently by Programming the Thermostat
You may be surprised how much money you can save by simply setting a schedule on your programmable thermostat. If the members of your household have a routine day-to-day schedule, it is best to set up the thermostat in advance.
If everyone leaves the house by 9 in the morning, program the thermostat to lower a few degrees at that time. There is no reason to keep the house at a warm and toasty temperature when no one is home. Program the thermostat to raise the temperature back up to its normal level about 30 minutes before people start arriving at home.
Fully Seal the Home
When a house is not well-sealed, the heating system has to work much harder to keep the home warm. Doors and windows are the most common areas for cold drafts to come in, so focus on sealing these areas first. Old windows become loose over time and may crack around the panes. Use caulk to seal up any openings. Exterior doors may have gaps around the edges. Apply weatherstripping around the door and a door sweep at the bottom to help reduce drafts.
Make Sure the House is Well-Insulated
A poorly insulated house cannot be heated efficiently. Since most of the insulation in a home isn't accessible, hire a professional to inspect the insulation if you are having trouble lowering your heating bills and keeping your home warm. Damaged insulation may need to be removed and replaced or you may just need to add more insulation.
Heating System Maintenance
A poorly maintained heating system expends more energy to heat the home than one that is annually serviced. Problems like dirty components, malfunctioning parts, and a clogged filter put a strain on the system. Hire an HVAC professional to service your heater once per year, and then keep up with replacing your filters monthly or as directed by the manufacturer.
Use the Sun to Heat the Home Efficiently
The warmth from the sun is a free resource you can use on sunny days in the winter. Open the drapes on south-facing windows to heat up the room. Then, at night, close the drapes to keep the heat in and the cold air out. Outfit all the windows in the home with heavy drapes to help insulate them.
American Home Inspection Services provides home inspections and related services to Southeast Michigan. Contact us to request an appointment.