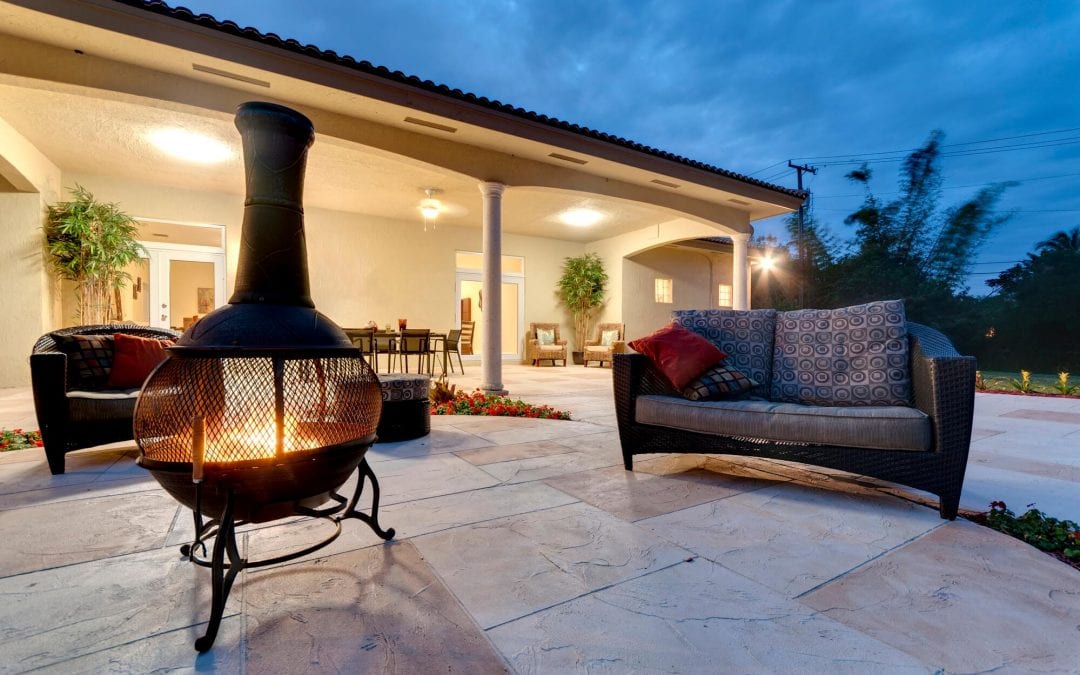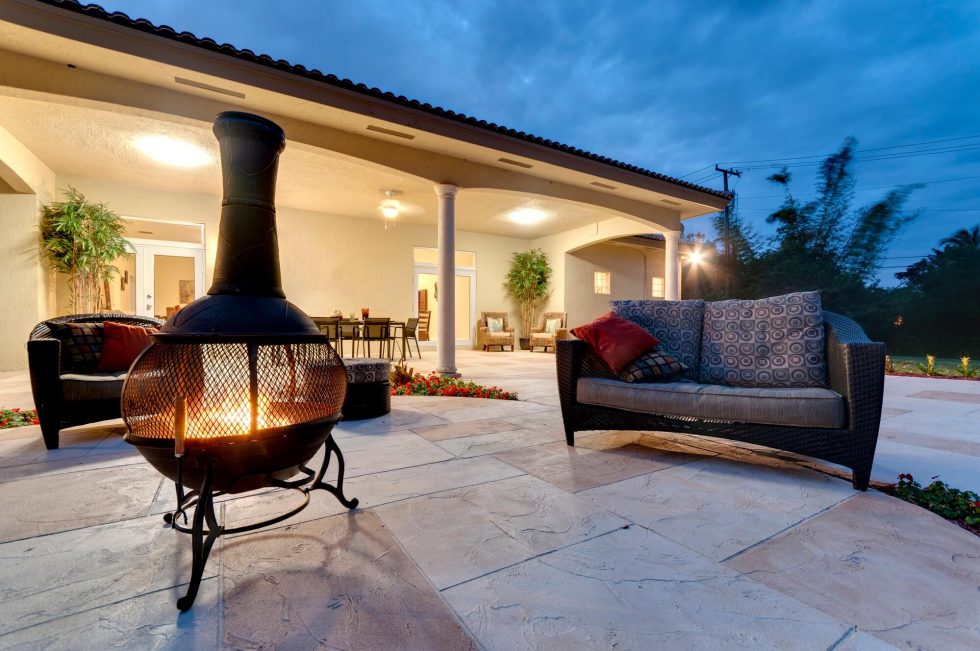 With the weather warming up, you and your family will be spending more time outside. Make your patio a comfortable place to hang out and relax. Here are some tips to help you upgrade your outdoor living spaces.
Upgrade Outdoor Living Spaces with Furniture
If the backyard deck is bare, adding furniture is an easy improvement. You'll find a wide range of seating options in a variety of materials for your outdoor spaces. Wrought-iron tables and chairs are attractive and sturdy. Because they are heavy, strong winds won't affect them. Wrought iron has the downside of being vulnerable to rust if not well-maintained. When shopping for patio furniture, there are also synthetic wicker, wooden, plastic, and aluminum options. Choose a style that is comfortable and complements your outdoor decor.
Incorporate the Elements into Your Outdoor Spaces
A water fountain, fire pit, or outdoor fireplace are all great features for your patio. The sound of falling water is calming and fires are relaxing and inviting. The addition of a fire pit adds warmth to your outdoor space and makes the area feel welcoming any time of year.
Create Shade for Your Backyard Deck
If your deck, porch, or patio gets several hours of sunlight, the area can become uncomfortably warm. Provide shady areas for your guests to relax. Options for shade include structures like a gazebo, large trellis, or pergola. You might also install a retractable awning, shade sail, or a patio umbrella. Planting fast-growing trees on one side of the deck is another way to block some of the sunlight from the area.
Upgrade a Deck With a Privacy Fence
Create an element of privacy for your outdoor living space. Your patio can feel like a private oasis when you add walls, shrubs, or curtains. You can install a rock wall around the patio to create a hidden courtyard. Other options include lattice with vining plants, up-cycling old shutters to create a barrier, and hanging canvas curtains to provide privacy and shade.
Add Color to Upgrade Your Outdoor Living Spaces
Personalize your porch or patio with texture and color. Use an outdoor rug to designate a sitting area. Install planter boxes to grow brightly colored flowers or herbs for the kitchen. Grow ivy on the pergola. Add throw pillows to your patio furniture for color and comfort.
Install Outdoor Lighting
Enjoy your patio even after sunset when you add lighting. The types of lights you choose will depend on your aesthetic. String lights are popular to make an area more festive. If you enjoy dining outdoors, candles set a relaxing mood. You can install recessed lighting into the deck stairs and deck-post lighting to illuminate the perimeter of the backyard deck. Solar-powered stake lights are ideal for lighting the walkway to the front porch or pool. Citronella-burning torches provide light for the backyard and help to keep mosquitoes away.
With our busy lives, it's helpful to have a place to relax and unwind. These simple upgrades to your patio will allow you to create a warm and inviting outdoor space.
American Home Inspection Services provides home inspections and other services to Southeast Michigan. Contact us to request an appointment.