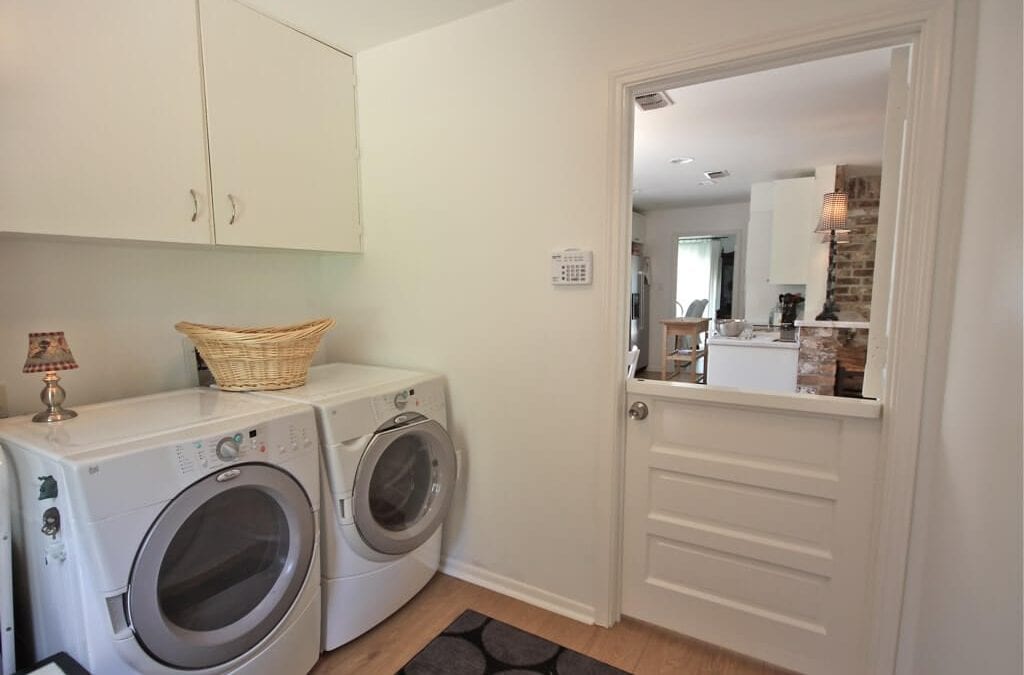 You don't usually think about how long you've had an appliance in your home until it stops working. Learn about the typical major home appliance lifespans so you'll know when to budget for replacing the ones you have.
Gas Ranges Have Longer Home Appliance Lifespans Than Electric
At about 15 years, gas ranges have the longest life expectancy of any major appliance. Their electric range counterparts aren't far behind with a 13-year average lifespan. The hood that's used to trap grease above a range usually functions for about 14 years. Extend the life of your range by:
• never dragging pots from one element to another on electric ranges
• cleaning food particles from between burner head slots on gas ranges
• using the oven's self-cleaning feature as per the manufacturer's directions
Fridges Won't Last as Long, but They're More Efficient Than Ever!
The U.S. Department of Energy reports that new refrigerators with an Energy Star label use about 15 percent less energy than other models. They use about 40 percent less power than models available just after the new millennium started.
Major home appliance lifespans for refrigerators are about 13 years for standard models and almost a decade for compact models. Chest freezers average about 11 years, although new models could last as long as 20 years. Boost the lifespan of refrigerators and freezers by:
• cleaning the compressor coils every 1-2 months
• using a soft-bristle attachment to vacuum easily accessible parts
• wiping exterior and interior surfaces down with mild detergent and water
Dishwashers Have Shorter Home Appliance Lifespans
These popular kitchen appliances get a lot of use, so you should start looking for a new dishwasher after about 9 years. On the bright side, newer models use much less water than older, less efficient models. Get the maximum life out of your dishwasher by loading it properly, cleaning the filter, and wiping down the door gasket.
Washers and Dryers Will Last About a Decade
Clothes dryers tend to last a bit longer than washing machines – 13 and 10 years, respectively. Major home appliance lifespans for washers and dryers can be stretched a bit if you maintain them by:
• only using your washer/dryer when you have a full load
• cleaning traps and filters on a regular basis
• replacing hoses on your washer as needed
• empty any pockets before washing your clothes
Newer Furnaces and Water Heaters are Smart Long-Term Investments
Typically, modern furnaces will last around 15-20 years, depending on the model and the type of fuel it uses. Gas furnaces generally last a longer than electric models. Gas-fired boilers, however, keep you warm for roughly 20 years. Heat pumps provide year-round heating and cooling for 16 years, on average. Air conditioners average about 10-15 years.
With water heaters, expect traditional gas and electric tanks to work well for 10-11 years. Major home appliance lifespans for water heaters can be 20 years or more if tankless. Increase the home appliance lifespans of your furnace and water heater by having them professionally serviced at least once a year.
Replace Your Microwave and Trash Compactor More Often Than Other Appliances
Microwaves, which have been making meal prep a breeze for more than 50 years, last anywhere from 5 to 10 years, with the average life expectancy being 9 years. Trash compactors are at the lowest end of the appliance life expectancy scale at about 6 years. However, your garbage disposal could last for about a dozen years if you maintain it properly.
These are averages for major home appliance lifespans. The actual life of your appliances depends on how well they are maintained, the manufacturer, and how often they are used. Be proactive about taking steps to make your appliances last longer so you can enjoy them for their full expected life.
American Home Inspection Services provides home inspection services to Southeast Michigan. Contact us to schedule an appointment.