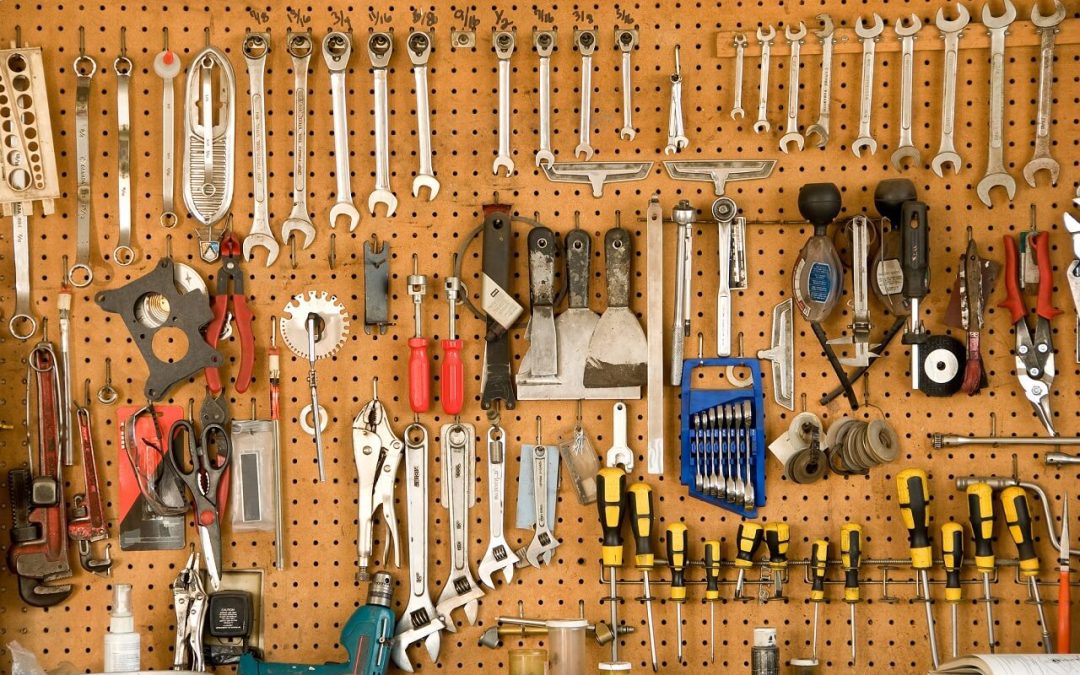 When it comes to home maintenance, having the right tools is essential. Every homeowner should have a toolbox stocked with basic supplies that can be used for routine tasks and any unexpected repairs. It's best to be prepared for any project that could come up around the house, from minor fixes to more significant projects. Check out these ten tools that every homeowner should have.
Claw Hammer
This is the classic tool for driving nails into wood and pulling them out. The claw can remove any unwanted nails or other objects from walls. Look for a hammer with a sturdy handle that feels comfortable in your hand.
Essential Tools Every Homeowner Should Have: Screwdrivers
You'll need flathead and Phillips head screwdrivers for tightening screws and bolts. Be sure to get a variety of sizes so you have the right one for any job.
Cordless Drill
This power tool can make quick work of any task that requires drilling holes or driving fasteners, such as hanging a shelf or installing new hardware. Look for one with variable speeds and buy multiple drill bits to cover all your needs.
Pliers are Tools Every Homeowner Should Have
Pliers are indispensable when you need to twist, turn, or hold objects. Look for a good set that includes different types of pliers, like needle-nose pliers and tongue and groove pliers. Use one with insulated handles for any electrical work.
Adjustable Wrench
This is the perfect tool for loosening and tightening nuts and bolts. An adjustable wrench can be used in tight spots where you need extra leverage. While a set of wrenches will give you more precise control over your work, an adjustable wrench will cover most of your basic home needs.
Level
This is a must-have tool for any home project that requires accuracy, such as hanging pictures or building shelves. A level will help ensure your work is straight and level every time. Longer levels will give you a more precise measurement than the shorter ones, and if you're into gadgets, look into laser levels for high-tech leveling solutions.
Utility Knife
A sharp utility knife can cut through almost anything, from cardboard to carpeting. Look for a knife with a comfortable grip and replaceable blades so you always have a sharp edge when needed.
Tape Measure
Accurate measurements are essential when accomplishing most home projects, from building furniture to painting walls. Get a good retractable tape measure that's easy to read and measure in both standard and metric units.
Underrated Tools Every Homeowner Should Have: Stud Finders
This is a must-have tool for anyone who wants to tackle wall repairs or hang heavy items like mirrors and cabinets. A stud finder will help you locate the studs in your walls so you can fasten objects securely without damaging your wall.
Flashlight
Having a good flashlight around will make any job easier, especially when you need to look inside walls or find something in a dark corner. Get a lightweight flashlight that's easy to hold and has adjustable brightness settings so you can see clearly in any situation.
These tools will help ensure you're prepared for anything that comes up around the house. Stock up your toolbox, and you'll be ready to tackle any home project that comes your way.
American Home Inspection Services provides inspection in Southeast Michigan. Contact us to schedule an appointment for our services.