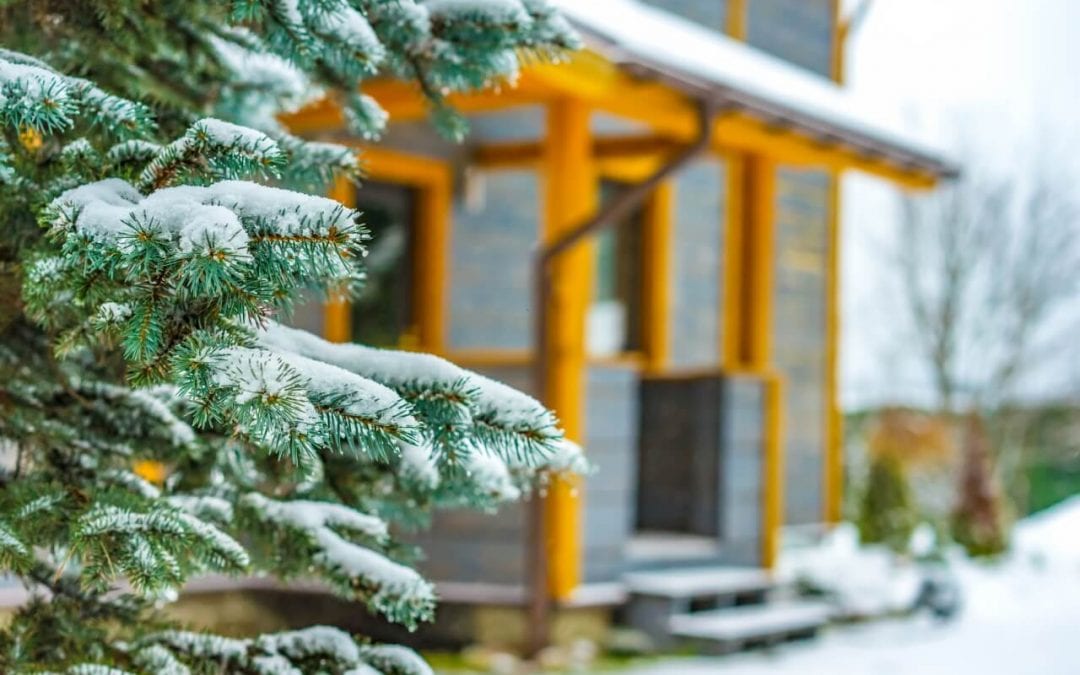 Moving is hard work any time of year but if you're moving in the winter, you may also have to deal with snow and ice. Here are some helpful tips when you have to relocate in cold weather. While you have a lot of planning and organizing to do, you'll also need to prepare for cold weather.
When Moving in the Winter, Plan for Snow Removal
Shovel: Unless snow is still in the forecast, shovel and remove any snow the day before your planned move, preferably early in the day. Doing it early will give the sun a chance to melt away any residual snow on the walkway, giving you a clean surface.
Remove ice: After you shovel the snow, spend a few minutes chipping away any ice on the walkway and driveways of the new house and the old one. Removing ice will help prevent falls while you're loading and unloading the truck.
Spread sand: Once you have the walkway and driveway cleared of ice and snow, liberally sprinkle a mixture of sand or ice-melt on the pathways. This will create a non-slip surface and the ice-melt will take care of any snow or ice you missed.
Protecting Flooring
Drop cloths: Another tip for moving in winter is to cover your floors. Invest in as many fabric drop cloths as necessary to cover all of the hardwood and tiled floors in both houses. The sheer number of trips you and your helpers will make in and out can ruin the surface of hardwood and possibly scratch tile.
Plastic tarps: While you're getting the drop cloths, get plastic tarps to cover the carpeted rooms. Tracked-in snow and mud can ruin carpeting. Purchase enough extra tarps to cover the areas of carpet you will be walking on. For extra protection, put fabric drop cloths on top of the plastic ones. The cloth will keep you from slipping on the wet plastic.
Entryway: Use a non-slip, rubber-backed rug in front of all entryways. These are available at restaurant supply stores and home improvement stores.
Adjust the Thermostat
When you're moving, the doors of the home are open just as often as they are closed. Don't stress the heating system. Turn your thermostat down to the lowest setting without turning your furnace off completely. Otherwise you will be wasting a lot of energy.
Designate a Doorman
An often overlooked tip is to have a designated helper who holds the door for the movers and makes sure it gets closed when no one is entering. This is a perfect job for an attentive child who wants to help out. This job provides movers with hands-free entry into the house and will keep your home warmer.
Dress for the Weather if You're Moving in the Winter
Wear gloves: The best gloves for moving in the winter are thinly lined leather, suede, or work gloves with palm and finger-tip grips. These will keep your hands warm and give you extra gripping power. Don't wear thick gloves. They will prevent you from firmly gripping the items you are moving.
Dress in layers: Don't wear a heavy, bulky winter coat; it can impede your movement. Wear a long-sleeve shirt, a sweatshirt, and a light jacket. Put on a hat if it is very cold and windy. By dressing in layers, you can remove them if you get overheated.
Footwear: Wear non-slip shoes or lightweight snow boots. Even though you shoveled the sidewalk, winter weather poses a risk for slipping or falling on ice or snow. Waterproof, non-slip boots will keep you safer during the process.
American Home Inspection Services provides home inspection services to customers in southeast Michigan. Contact us to schedule an appointment.